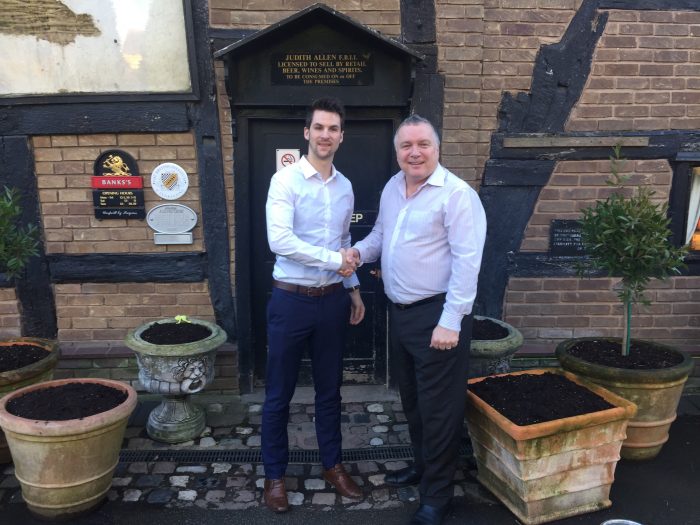 New partnership provides risk assessment solution to tackle UK's ground instability
Terrafirma Mine Searches Ltd (Terrafirma) and Geoterra Ltd announce a new partnership to extend their mine and mineral extraction search and investigation services to the UK's property and construction sectors.
Terrafirma, experts in mine and mineral extraction search reporting and Geoterra, industry leaders in subsurface laser scanning surveys of voids, cavities and sink holes, provide a comprehensive risk assessment service to determine ground stability prior to any property or land purchase, planning or development.
Commenting on the partnership, Terrafirma Managing Director Tom Backhouse said:
"We are delighted to announce our partnership with Geoterra. Terrafirma has developed a unique system to evaluate the ground instability risks associated with mining and mineral extraction. This combined with Geoterra's subsurface surveying and three-dimensional data modelling capabilities will allow known mining features to be assessed in detail to quantify and mitigate risks to overlaying properties. This will be invaluable clients in particular in cases where conventional investigations would not otherwise be practical."
Mark Hudson, Managing Director of Geoterra said:
"We recognise that ground instability is becoming an increasing problem across the UK. For land and property owners and developers, that presents significant risks. Geoterra will complement Terrafirma's search reports by carrying out subsurface laser scan surveys to determine the size, shape, depth and location of underground voids, cavities and sink holes to enable clients to make informed decisions prior to any purchase or development. Not only will this manage the clients risk, it will also bring significant cost savings."
The subsurface information generated by Geoterra is exclusive to Terrafirma and will form part of the firms growing mineral extraction database to ensure increased accuracy for future risk assessments.
For more information about our subsurface laser scanning services, contact us.