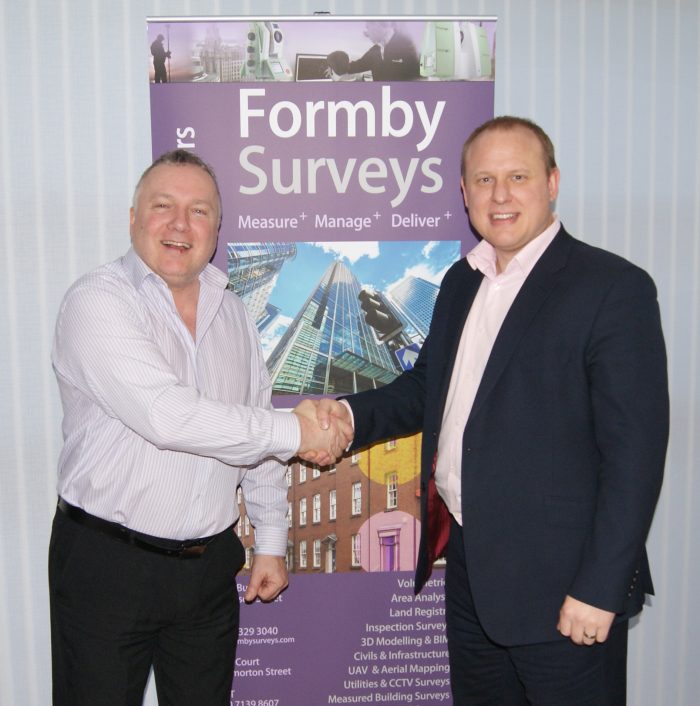 Geoterra adds another string to their surveying services bow
It gives us great pleasure to announce that Geoterra has formed a strategic partnership with Formby Surveys Ltd to extend the range of land surveying and geospatial engineering services we can offer our clients.
Formby Surveys, who have offices in Liverpool and London, boast significant experience in providing high-end building surveying services. In addition to their traditional surveying services, they also offer measured building surveys, 3D laser scan surveys, 3D modelling and Revit modelling through to right of light surveys.
Our shared vision is, through this partnership agreement, clients will have access to a much broader range of land surveying and building surveying services. They will also benefit significantly from our shared resources, and combined experience and expertise.
Mark Hudson, Managing Director of Geoterra explains why Formby Surveys are the firm of choice when it comes to building surveying:
"We are excited to be partnering with Formby Surveys. The importance of partnering with like-minded survey companies to collaborate and share resources on select land and building surveying projects cannot be underestimated."

 With Formby Surveys' reputation and experience in providing high-end building surveying services, together we now form a one-stop-shop solution for our clients that require a full suite of surveying services for a multitude of building and civil engineering projects," added Mark.
Formby Surveys Managing Director, Andy Roberts discusses the opportunity for their clients to access Geoterra's civil engineering surveying services:
"Partnering with a comparable company such as Geoterra enables us to combine our skills and resources, making our shared services very applicable to both the building and civil engineering industry. We value relationships with companies such as Geoterra very highly. Their experience in the civil engineering sector in particular makes them an invaluable partner for us."
The new partnership will ensure that both companies can now offer an expansive range of surveying services to their clients, including UAV Aerial Surveys, Subsurface Scanning, Void Scanning, Topographical Surveys, Measured Building Surveys, 3D Modelling, and Revit Modelling.