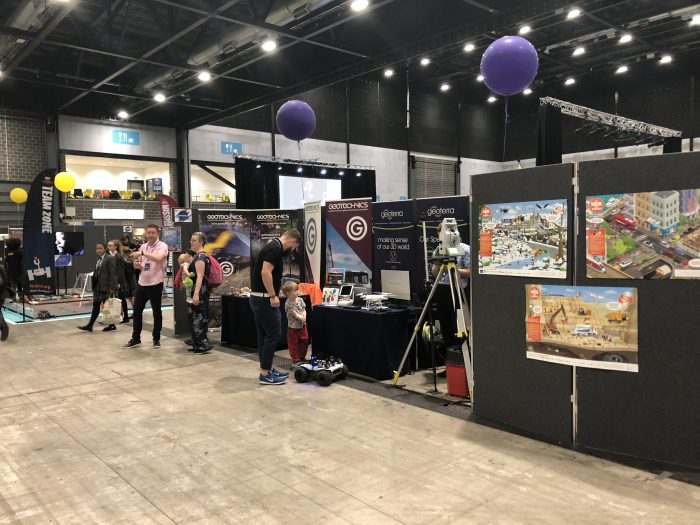 Promoting careers in geospatial engineering to the next generation
It was great to be part of this year's Big Bang North West event which took place at the Exhibition Centre Liverpool on 2nd July 2019.
Big Bang North West is the largest interactive STEM event for young people in the North West. It is a STEM celebration for school children and part of a programme led by EngineeringUK. Big Bang events enable young people to discover the exciting and rewarding STEM-based careers available in their local area via fun, interactive activities.
Along with all of the amazing stands, shows and exhibits, The Big Bang North West hosts the regional finals of The Big Bang UK Young Scientists & Engineers Competition.
For this exhibition, we teamed up with Geotechnic, Lankelma and ICES to demonstrate the work of modern geoscientists and geospatial engineers.
As a group of companies who are very used to working with one another to undertake different types of above and below ground investigations, we were able to explain and demonstrate to the children how and why we drill the ground for soil and rock samples, how we obtain data to inform geotechnical and geo-environmental design and analysis and today's modern methods of reporting. The feedback and engagement from the children who visited our stand was amazing, particularly with the demonstrations of some of the kit we brought along!
Over 8,500 school children from across the North West came along to the event.