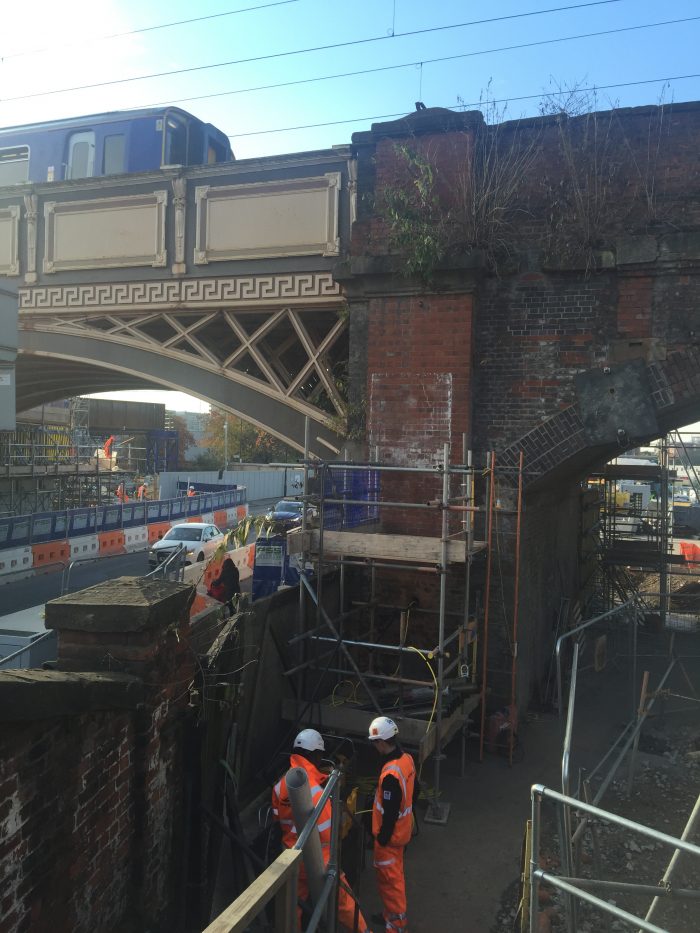 Hidden structural subsurface void laser scan surveys
Geoterra's specialist geospatial engineering services are being called upon on a regular basis as more subsurface voids are being discovered; not just below ground after a drill bit disappears into a cavern, but increasingly into civil structures all over the UK and beyond.
Geoterra have recently been working with the Northern Rail Alliance Skanksa BAM JV to survey and investigate the shape, size and exact location of voids within existing arch spandrels on the new Ordsall Chord project in Manchester.
Geoterra Managing Director, Mark Hudson said:
"Use of our Renishaw C-ALS laser scanner has been tremendous in providing the JV engineering team the information needed. This information is required so that can carry out further investigations into the hidden voids and make decisions on how to remediate what we have found deep within the old Victorian structures."
Geoterra continue to invest in the latest technology for subsurface survey investigations, which includes the recent purchase of the GeoSLAM REVO mobile mapping hand held laser scanner.
If you have any requirements for subsurface void surveys, please email Mark Hudson at info@geoterra.co.uk.