West Coast Mainline
Shap, Cumbria
A 3D laser scan survey of a cutting on the West Coast Mainline in Shap, Cumbria.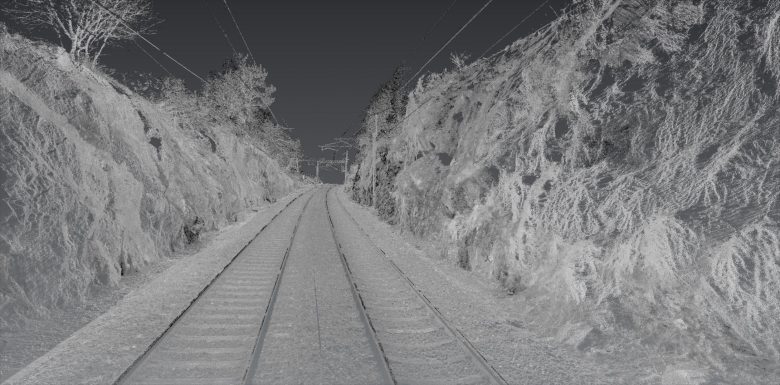 The Brief
Geoterra was appointed by Story Rail (Story Contracting) to carry out a full 3D laser scan survey of the cutting at Loups Fell, Shap, Cumbria on the Network Rail West Coast Mainline. The survey data was required for Manchester-based consultant engineers Coffey to produce a safe design to reduce the risk of rock spalling off the faces of the cutting and onto the main rail line.
The Solution
In partnership with Severn Partnership, we carried out a full 3D laser scan survey of the entire length of the cutting using the Leica Pegasus 2 mobile mapping system, incorporating the Z&F Imaging laser scanner and the EGO4 rail trolley.
The survey was carried out on a night-shift weekend possession, working closely with Story Rail, Network Rail and Coffey geotechnical engineers.
The Deliverables
We provided Story Rail and Coffey with a full 3D digital point cloud fully registered and co-ordinated to OSGB 36, Newlyn GPS MSL level datum, and also to the West Coast Mainline snake grid.