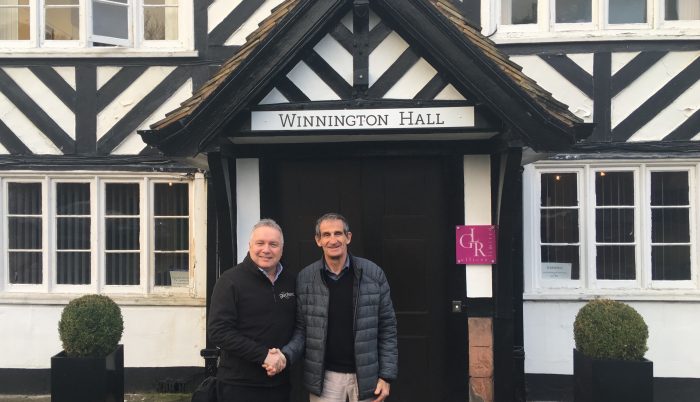 New strategic partnership with Flodim to provide a unique underground mapping solution
We are pleased to announce that Geoterra and France-based Flodim, award-winning developers and providers of underground cavity services, have formed a new strategic partnership.
The partnership brings together two industry-leading firms to execute specialist underground investigation projects in the UK and Ireland; Geoterra with its unique capabilities in the surveying of dry voids, cavities and abandoned mines using the C-ALS laser scanning system, and Flodim with its pioneering underground cavern technology for the investigation of the condition of submerged or gas-filled cavities up to depths of 5500 metres.
Mark Hudson, Geoterra Managing Director said: "We are thrilled to be partnering with an industry leader such as Flodim. Flodim's highly specialised underground sonar surveying services adds a real competitive edge to our ground investigation service offering and strengthens our current services to clients in the mining, minerals and civil engineering sectors in particular, where synergies between the two firms are apparent."
Jean-Paul Crabeil, Flodim CEO said: "We have experienced rapid growth in the last year and through this new partnership with Geoterra, we are well positioned to offer a much broader range of ground investigation services and mobilise teams across the UK and Ireland. The partnership with Geoterra makes perfect sense; both companies bring their own unique capabilities in underground investigations to offer a strong client proposition.
"We have seen an increase in potential work opportunities as clients become better informed about the dangers and risks associated with the possible failure or collapse of underground workings, and the many costs, time and safety benefits of the modern surveying technology and practices we use," added Jean-Paul.
We are also able to combine our terrestrial laser scanning and UAV LiDAR scanning to then monitor any surface settlement that may occur in areas which may be subject to voids and sinkhole collapses, "added Mark
Through the partnership of Geoterra and Flodim, consulting engineers will benefit from their collective experience and expertise in laser scanning both dry and submerged voids, cavities, shafts and abandoned mines for a wide range of applications to create geo-referenced 3D models of subsurface conditions as a cost-effective, accurate and safer alternative to current physical access methods.
For more information about this new subsurface multibeam sonar surveys survey click here, or to discuss your project, please contact Mark Hudson.
Photograph L to R: Mark Hudson, Geoterra Managing Director and Jean-Paul Crabeil, Flodim CEO.