UAV survey of listed building, Winnington Hall
Northwich, Cheshire
A UAV survey of a Grade I listed building Winnington Hall, a former country house in Winnington, Northwich.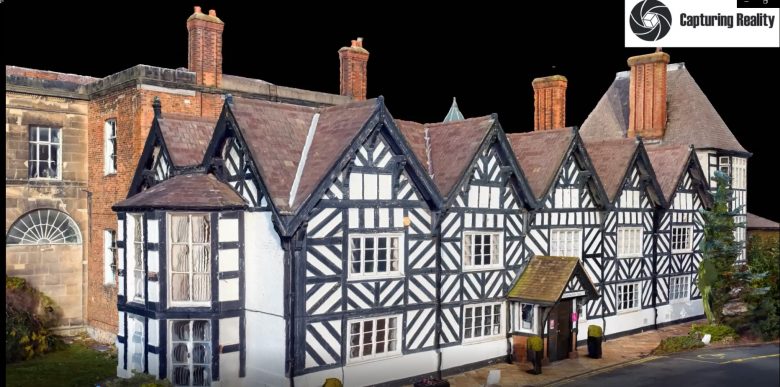 The Brief
Winnington Hall is a former country house in Winnington, now a suburb of Northwich, Cheshire, England. It is recorded in the National Heritage List for England as a designated Grade I listed building. The building is in effect two houses joined together, an older modest timber-framed house, and a newer, more elegant, stone house.
The building is now a business centre and the location of Geoterra's head office.