Port Immingham Submerged Void Survey
Immingham, Lincolnshire
A subsurface multibeam sonar survey of a submerged void beneath Berth 11 at Port Immingham for Associated British Ports and DFDS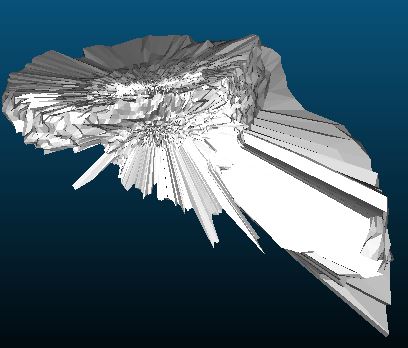 The Brief
Geoterra was appointed by ABP and DFDS to carry out a subsurface multibeam sonar scan survey of a submerged void discovered beneath Berth 11 at Port of Immingham in Lincolnshire. A 3D CAD plan drawing had already been created so the sonar survey could be overlain allowing for accurate positioning.
The survey data was required to assess the exact size and location of the submerged void found beneath the berth area, as well as any potential further scour undermining the surface features and causing the void to grow.
The Solution
Access to the void was provided by the large scour hole which has opened up beneath Berth 11. Geoterra's experienced geospatial engineers, in collaboration with our partners Flodim, utilised a specialist multibeam sonar scanner and carried out a 3D sonar scan survey of the submerged void.
The survey was fully geo-referenced to OSGB 36.  
The Deliverables
Geoterra provided ABP and DFDS with a fully geo-referenced 3D sonar survey point cloud of the scour hole/void beneath Berth 11 for viewing in Cloud Compare. 3D cross-sections and plans of the submerged void were also provided. An updated topographical plan showing the location and size as well as a 3D mesh was provided to ABP and DFDS to understand the condition of the scour hole/void before any further work was undertaken. Finally, a full report detailing the sonar survey findings was compiled and provided to both ABP and DFDS so they could further understand the void feature at Berth 11.