Shieldhall Strategic Tunnel
Glasgow
A subsurface laser scan survey of Shieldhall Strategic Tunnel interconnecting sewer tunnels in Glasgow for Costain Vinci Joint Venture.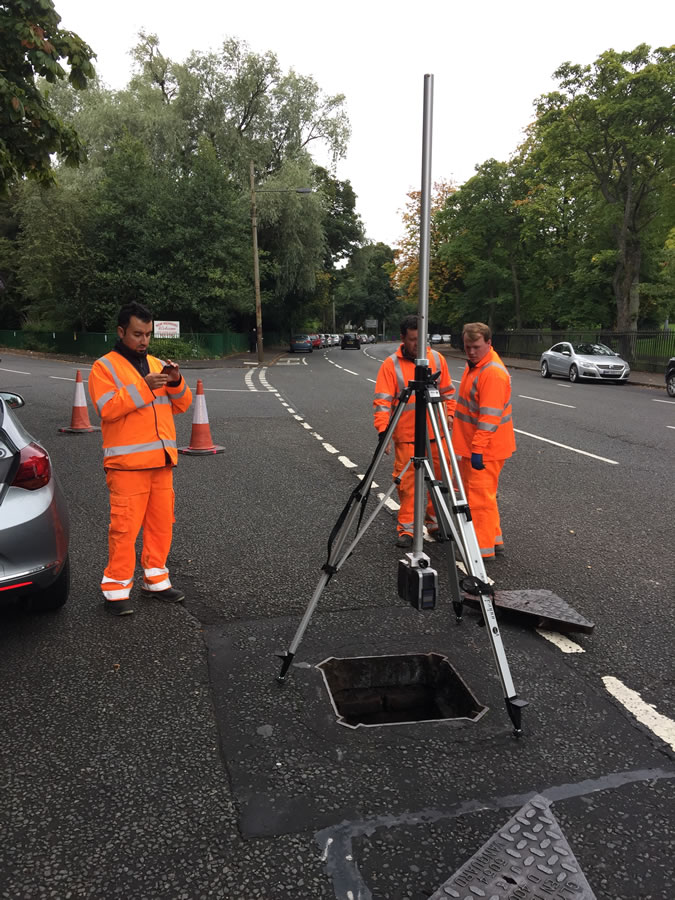 The Brief
The £100 million Shieldhall Tunnel in Glasgow is designed to alleviate pressure on the existing waste water network. It achieves this by providing additional storm water storage, reduces the risk of flooding and improving the water quality in the River Clyde and its tributaries.
Costain Vinci JV was appointed by Scottish Water to build a large new interceptor sewer to increase sewer capacity during excessive periods of demand.
Geoterra was appointed by Costain Vinci JV to carry out a subsurface laser scan survey of the existing main manholes and sewer tunnel systems along the proposed route of the new tunnel. The as-built survey deliverable results would then assist in the design for connecting the old sewer system in to the new tunnel when completed.
The Solution
Using a specially commissioned inverted tripod system together with the Faro Focus 3D Laser Scanner, we carried out a subsurface laser scan survey of seven manholes and the sewers along a 5km route. All of the manholes and sewers were geo-referenced to OSGB 36 and Newlyn level datum using Leica 1200 TPS/GPS systems.
The Deliverables
Geoterra provided Costain Vinci JV with a complete set of geo-referenced 3D point cloud data and Navisworks RCS files of each manhole and sewer for further analysis and interpretation.