Warmwell Quarry
Dorset
A UAV aerial mapping survey of Warmwell Quarry & Silverlakes.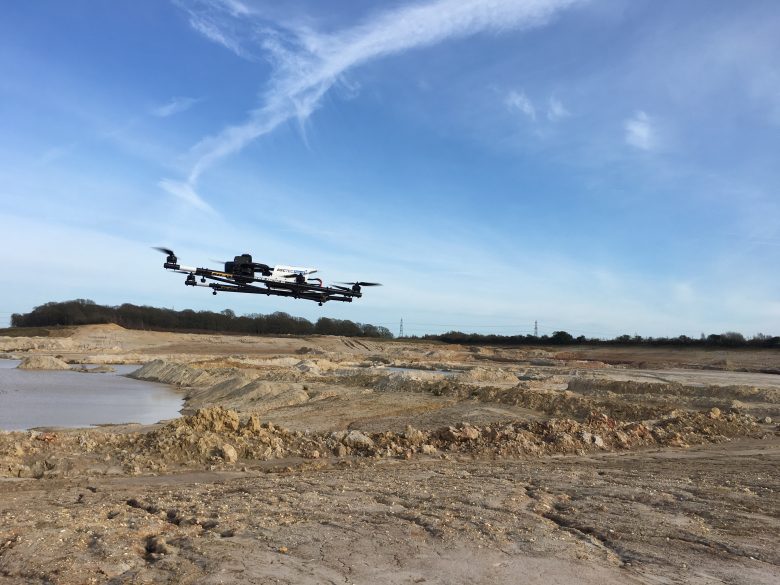 The Brief
Geoterra was appointed by consultant engineers Peter Brett Associates, on behalf of developers Habitat First Group, to carry out a full UAV aerial mapping survey of Warmwell Quarry and Silverlakes. This survey data was required in preparation for the property development of a new site at Silverlakes and also for the latest update on Warmwell Quarry production, adjacent to Silverlakes. The total area to be flown was in excess of 5km2.
The Solution
Geoterra in partnership with Skycap carried out a UAV aerial survey of the windfarm using the Falcon 8 equipped with a high definition DSLR camera. Ground control points were set up across the site and surveyed to OS National Grid.
The Deliverables
We provided our clients with a range of deliverables including a Digital Surface Model, Digital Elevation Model, Ortho-rectified mosaic photography and a 3D point cloud.