Lang Loan Limestone Voids
Straiton, Edinburgh
A subsurface laser scan survey of limestone mine workings in Straiton, Edinburgh for Van Elle Ground Engineers.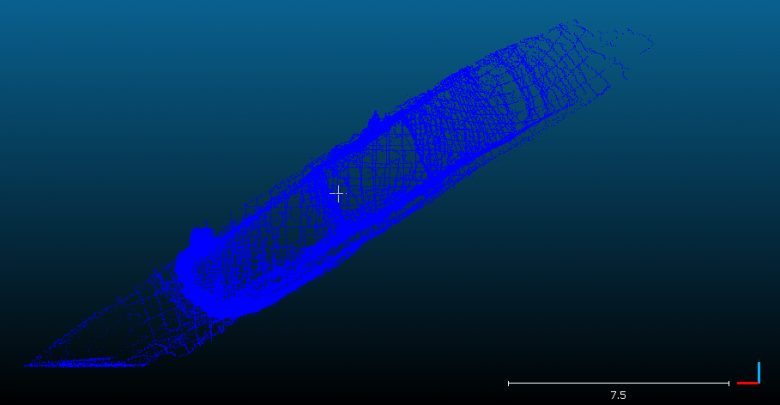 The Brief
Geoterra was appointed by Van Elle Ground Engineers to carry out a 3D subsurface laser scan survey of a historic limestone mine discovered beneath a construction site earmarked for new homes in Straiton, Edinburgh.
The survey data was required to assess the location, size, and orientation of the limestone voids beneath the site to enable our client, Van Elle to calculate the amount of grout needed to safely fill the voids before construction could commence.
The Solution
Access to the mine workings was provided by 100mm holes drilled vertically down from the surface by Van Elle. Using our specialist C-ALS laser scanner, we carried out a 3D laser scan survey of the historic workings in three locations. The surveys were geo-referenced to OSTN 15 National Grid.
The Deliverables
Geoterra provided Van Elle Ground Engineers with a geo-referenced 3D laser scan point cloud of the limestone voids beneath the site for viewing in Cloud Compare and an updated topographical survey plan. An accurate volume of each void was also provided to enable Van Elle to fill each of the voids completely before any further work was undertaken.
Geoterra provided the client with the following surveying services: